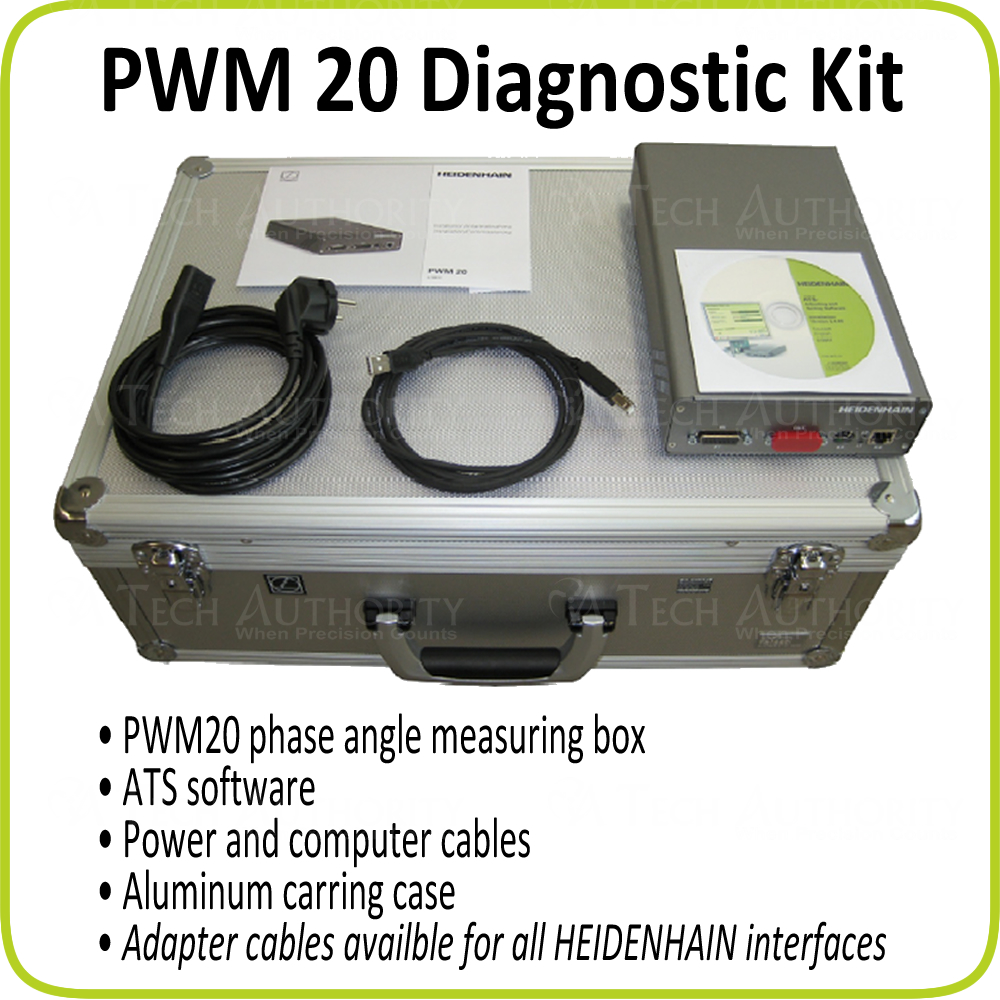 This product has been discontinued by the manufacturer however parts may still be available

Click HERE to view the replacement item

Please call 909-614-4522 to speak with one of our trained product specialists

PWM 20 Encoder Diagnostic Tool

HEIDENHAIN PWM 20 inspection unit connects directly to either a rotary or linear encoder for a comprehensive functional analysis of HEIDENHAIN encoder signals: 11µApp, 1Vpp, TTL, HTL, EnDat, FANUC and others. The PWM 21 utilities ATS adjusting software which is installed onto a PC. The ATS adjusting and testing software can be expanded by additional functions, such as a datum shift with information display, by purchasing a product key.
Description
HEIDENHAIN PWM 20 inspection unit for diagnostics and adjustment of absolute and incremental HEIDENHAIN encoders
Functional testing
Mounting wizard
Calibration capability
Adjustment via ATS software
Online diagnostics with the EnDat interface
USB port for connecting to a PC
Connectivity of EnDat 3 (E30-R2) encoders to the PWM 21 via the SA 1210 signal adapter